BAJA CALIFORNIA GALLERY
THE HISTORICAL FOUNDATION OF NATURE PRESERVATION IS BEAUTY
"Aesthetic experience is among the most common starting points for an environmental ethic. Eugene Hargrove claims that environmental ethics historically started this way, with scenic grandeur: 'The ultimate historical foundations of nature preservation are aesthetic. 'More recently, the U.S. Congress declared, in the Endangered Species Act, that such species have 'esthetic value ... to the Nation and its people' and urges 'adequate concern and conservation'. In the presence of purple mountains' majesties or charismatic megafauna, there is an easy move from 'is' to 'ought'. One hardly needs commandments."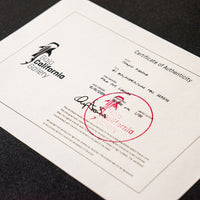 HIGH QUALITY PRINTS WITH A CERTIFICATE OF AUTHENTICITY
Baja California Gallery produces high end digital prints on fine canvas, a technique used by the most prestigious exhibitions.
All photographs are printed in Italy by the expert hand of our professional laboratory. Rendering sharpness and contrast are optimal both in colour and in black and white.
Under the artist's supervision, the prints are numbered and a certificate of authenticity is provided. With the photographer's consent, a single photograph can be made available in one or more formats: Large, Window and Wall. Each format respectively corresponds to a specific limitation: 200-100-50. For further information, explore our formats and finishes.
READ MORE
VISIT OUR GALLERY
We look forward to your visit and will be happy to assist you!
Location
our store
Cafe Doce Cuarenta, Carretera 19 La Paz-Los Cabos km 51 
La Cañada del Diablo
Mon - Fri, 12am - 8pm
Saturday, 12am - 9pm